Spark AR Color Picker (V100)
Get color sample at touch position.
Spark AR Template for creating a color picker sampler effect.
Includes 2 example projects:
Single color picker
Many color pickers to sample multiple locations.
New improved color transition smoothing.
Pin to default UV location to sample camera or face tracker texture – any texture.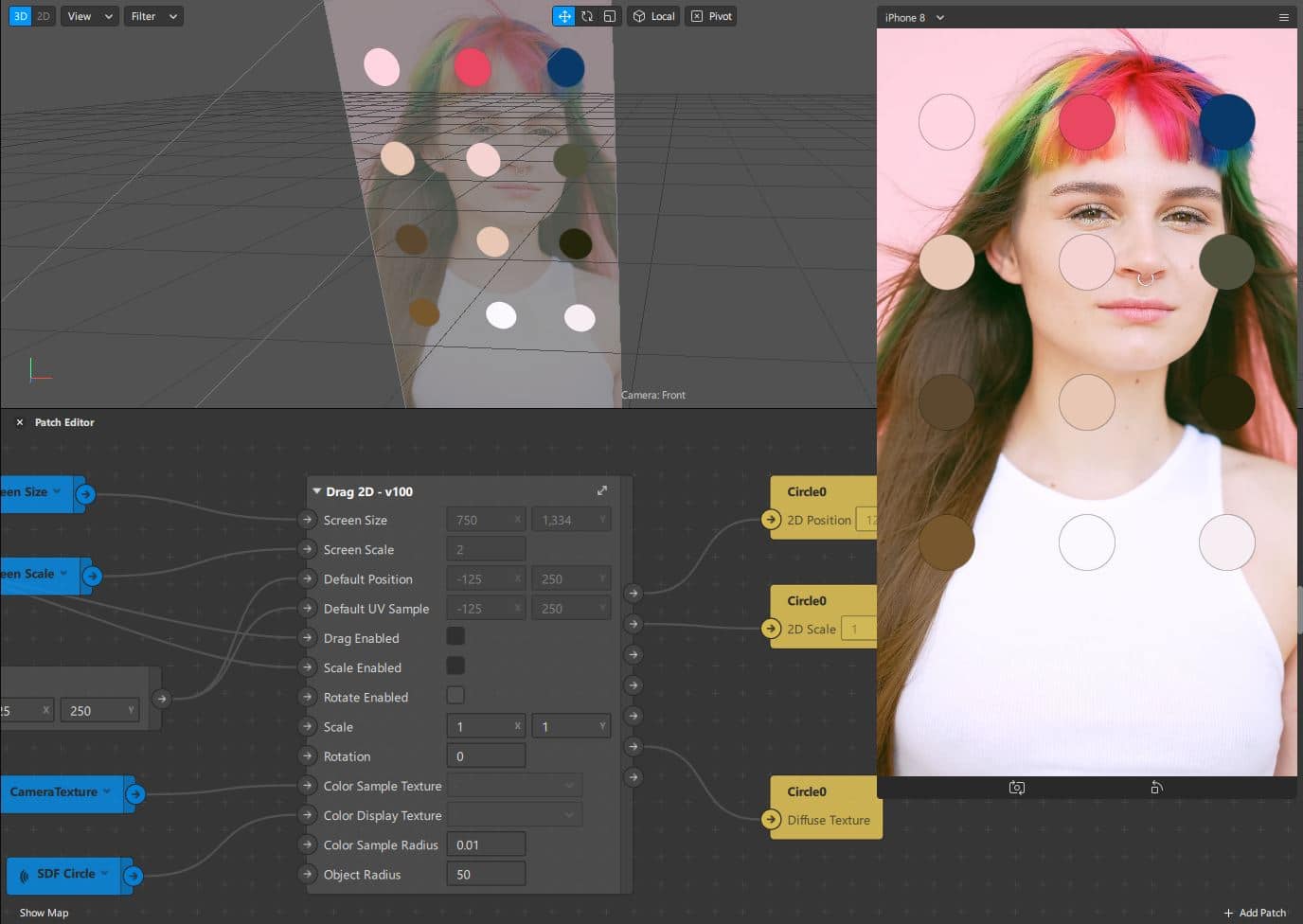 Features
Get color sample at pan gesture touch coordinates.
Drag to position swatch samples at touch coordinates.
Set default UV position to sample skin color at point on face tracker texture.
Includes Drag 2D Patch Asset for dragging 2D objects on Canvas.
2 Example projects included
Free subscription to future updates and releases.
Release Notes
The project folder (.zip) contains the Spark AR Studio project and patches.
Developed using Spark AR Studio v86