Spark AR Emoji Face Slider
Playful interactive "mood" filter that follows face position to change emoji icons.
Features
Control Emoji Slider with face position to trigger particle animation.
Emoji Textures change and trigger at minimum/maximum slider points.
Drag to position control, pinch to scale, twist to rotate, tap to change color.
Record, then add text on top in the Instagram Stories Editor.
Patch Editor comments and color coded guide.
Release Notes
Developed with Spark AR Studio v100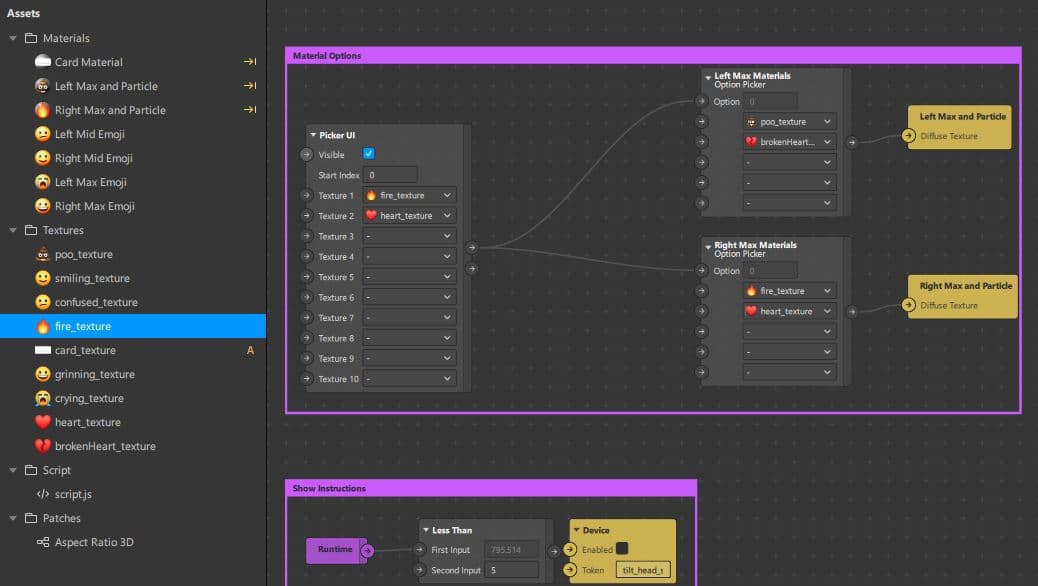 Please follow and like us: