I recently spoke with a fellow creator from Mumbai who wished to create a teaching mirror effect in Spark AR Studio to teach online with Instagram Live.
You may have noticed that when you're using the front camera (selfie camera) on the Instagram camera, the image is flipped. It produces a mirror effect, which is not ideal if you need to share content that is direction dependent; like text.
---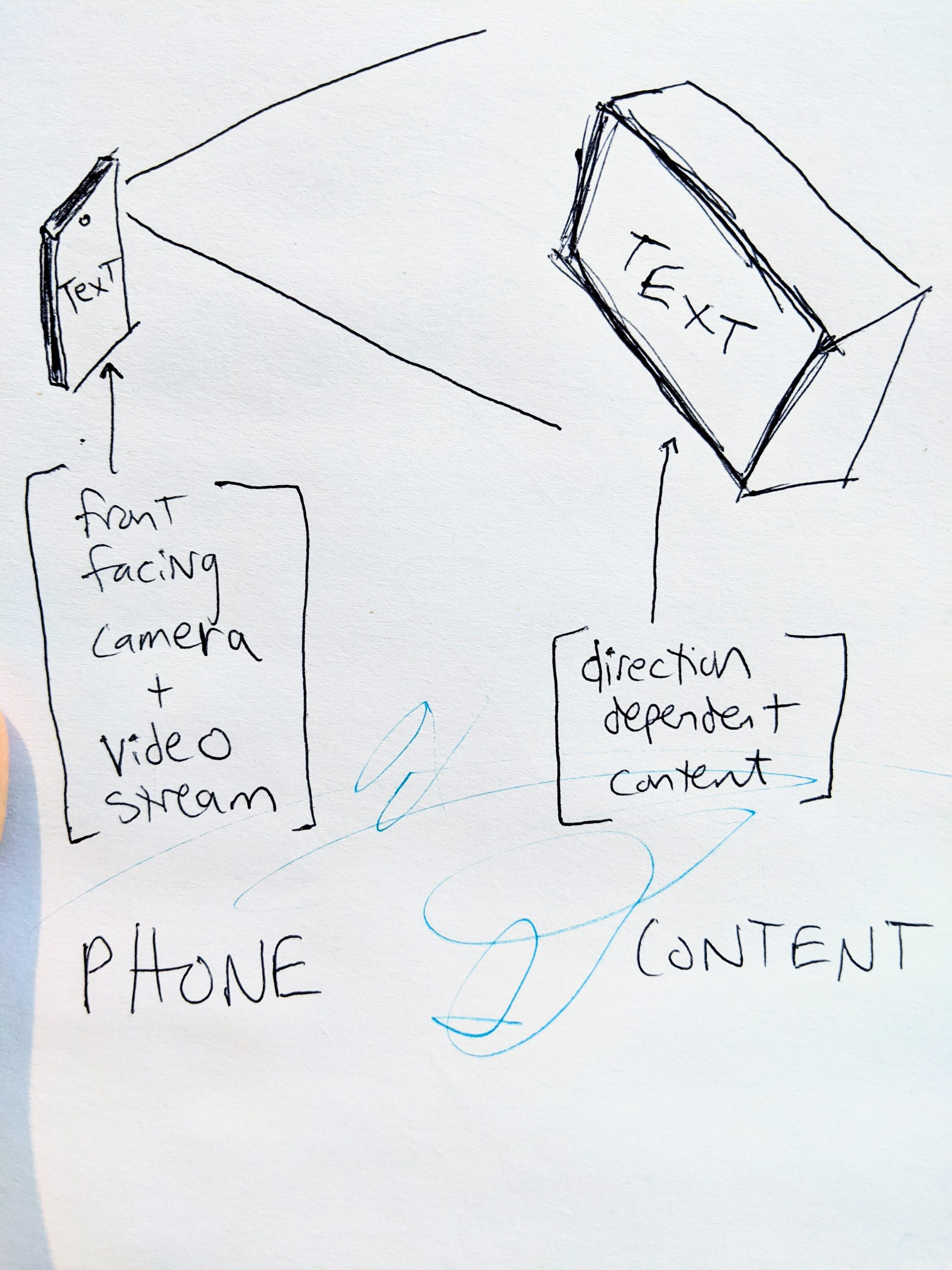 This makes it nearly impossible to write and teach while viewing your video stream.
This is a simple Spark solution for teachers who need to view their Instagram live video and share direction-dependent content.
---
Add Rectangle
This rectangle will hold our teaching mirror image.
+ Add Object in the Scene Panel (left)
Choose Rectangle
Select the rectangle0 in the Scene Panel
In the Properties Panel (right), click the X value and select "Fill Width" from the dropdown. Repeat for the Y value. This will make the rectangle fill the screen.
Under Transformations, change the Scale of the X value to -1
Click + next to Material to create a material for the rectangle
Extract Camera Texture
We need the camera texture to apply to the teaching mirror rectangle.
Select the Camera in the Scene Panel (left)
In the Properties Panel (right), select + Texture Extraction
Drag the cameraTexture0 to the Patch Editor
Edit Material
The Material will receive the camera texture and be assigned to the teaching mirror rectangle.
Select the Material in the Asset Panel (left lower).
Set the Shader Type to "Flat" in the Properties Panel.
Check "Double Sided"
Add the texture to the Patch Editor by pressing the -> next to Diffuse Texture
Connect and Complete
In the Patch Editor connect the RGBA output of the cameraTexture0 to the input of the Diffuse Texture for material0.
Now you should have a teaching mirror ready to upload to Spark AR.
Using the Teaching Mirror Live
To use the Teaching Mirror during a live stream.
Go to Instagram Stories (upper left camera icon when you open the app).
Select Live from the carousel options at the bottom of the screen.
When the Live Stream starts, you will see an effect icon, currently a little face with stars around it. Select this icon to view effects.
Please follow and like us: